International TaeKwonDo Federation Union –
Offers membership for all I.T.F.-T.K.D. groups around the globe 
Next Event:

Master Class seminar Scotland
The new TaeKwon-Do Body
Established in 2015 by like minded practitioners that want to remain committed to General Choi's legacy, the I.T.F. Union is an international body set up to assist members / instructors with all there needs. Weather you are actively practicing Tae Kwon-Do or looking for a new club or group or just looking to start the art this is the place to come.
TaeKwonDo has been practiced around the world since 1955 and now TaeKwonDo is in more then 100 countries. There are now over 60 Million I.T.F. TaeKwonDo practitioners making it the fastest growing martial art.
What is the I.T.F. Union?
The union was created for TaeKwonDo instructors and country group leaders to join up and be part of something special dedicated to the late founders vision.Since our interception we have grown stronger every day as our ethos is simple, freedom is our top goal. 
Our vision
We funnel all finances made from our TaeKwonDo black belt certification program to National Governing Bodies and Independent groups. The I.T.F. Union is about unity of all groups regardless of size. We also operate an affiliation free basis, meaning it costs nothing to join us. We do not control our membership in any way. As long as everyone works as one in the I.T.F. Union this is our only request.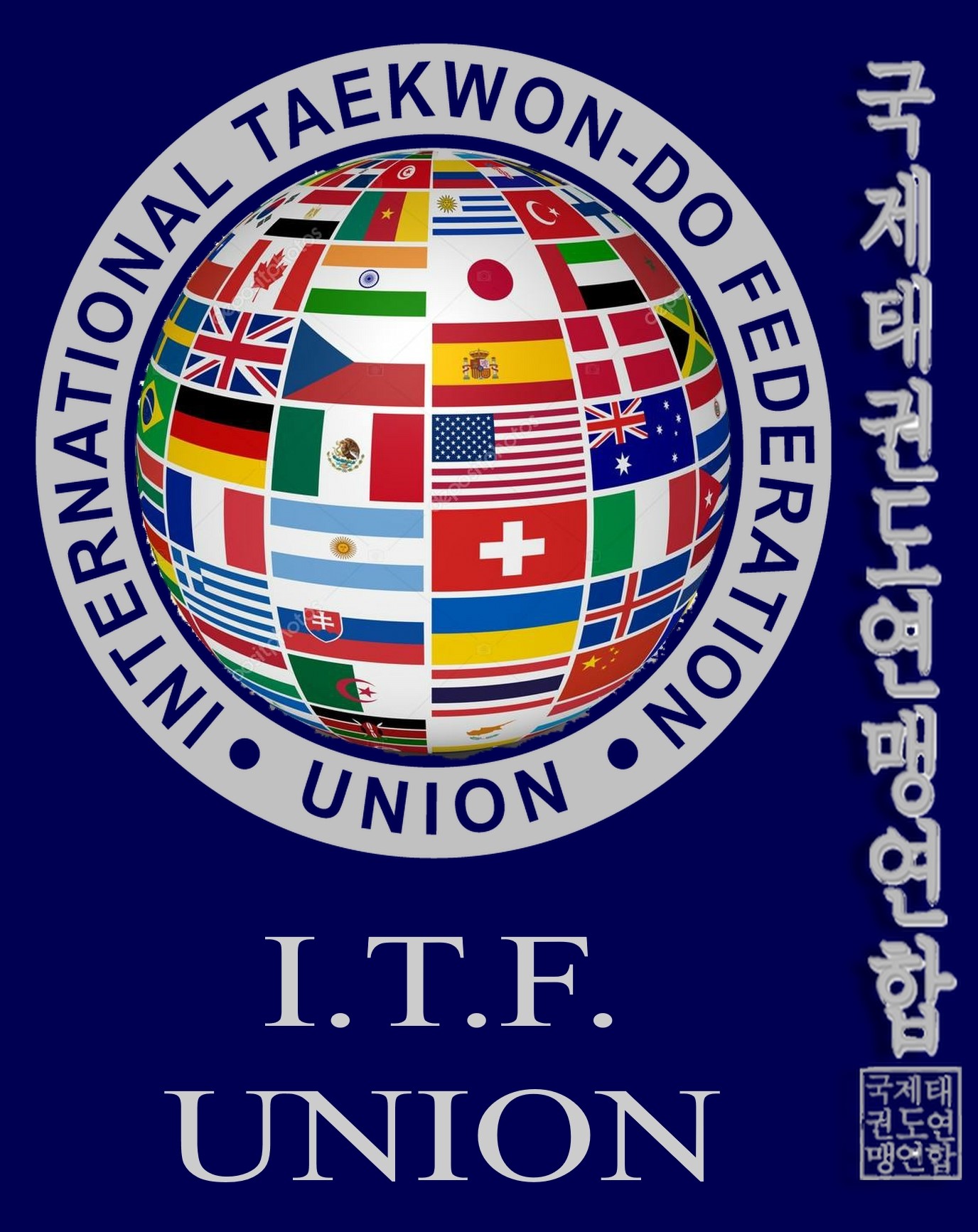 Unite we stand, The I.T.F. union offers National, European and World championships open to all affiliations world wide. There is no need to have a certain certificate as we see all practitioners as our family. The union stands united and open to work with all.
Our International Instructors / Examiners host senior degree test throughout the year in every country. Our Masters are graded accordingly by our 8th and 9th Degree Examiners.
International Instructor Courses are hosted by our Grand Masters in various countries across the year. Like all events hosted by our membership we welcome every I.T.F. group as our open door policy is dedicated to the founders last wish.
A fresh start
If you have been struggling in your current ITF or Independent group and you feel you need to give yourself a fresh start with anNEW future, look no further. Join the Union for ITF and get that happiness back. Simply use our contacts page and show your interest. You will be asked to forward the following information:
Proof of all grades up to current degree. If you are a 5th Degree for example, we need 5 separate jpegs of your certificates as proof of rank.
Proof that you hold Instructor insurance in your clubs.
We are a non profit making International ITF body, therefore there are no joining fees. We have seen many NEW ITF groups appear since the founders' passing and seen the same policy used on most. ITF Union is about freedom and choice, therefore there is no joining fee as we are about putting TaeKwondo back together and not creating more divides.
We have many groups in all countries that are working together and forming one body, but also in many countries there are independents who operate alone. However, if you choose to be independent (i.e. a direct member) you will not lose any benefits as this is our policy.
You can still take part in events being hosted by the main groups and just network with them. ITF Union is about freedom, so we will not tie you down.
The union is about freedom. As an example, the L.T.S.I. based in the U.K host many events over the year, attracting many outside of our body and all we ask is that they publish invitations to our members. We encourage you to do this to help bridge the gaps in TaeKwonDo community, but we do not control you.
We expect all groups to follow the correct grading timelines that our Founder put in place to preserve his legacy. Outside of that, you do as you wish as long as the ITF Union is not put into disrepute.
This information will be supplied once you have e-mailed your interest.
We will not publish that you have applied for membership until you have made your final decision.
Your initial enquiry is confidential until you make the decision to join our family
Degree waiting Time Requirements 29/01/20
1st to 2nd degree – 1.5 years (a candidate testing for 2nd degree must be minimum 13 years of age)
2nd to 3rd degree – 2 years
3rd to 4th degree – 3 years (a candidate testing for 4th degree must have at least 21 years old)
4th to 5th degree – 4 years
5th to 6th degree – 5 years
6th to 7th degree – 6 years (a candidate for 7th degree must be at least 40 years old)
7th to 8th degree – 7 years
8th to 9th degree – 8 years
Any person testing for 4th , 5th , 6th, 7th and or 8 th degree must have participated at one IIC between the waiting time period.
Any person participating at more than one (1) IIC's during the waiting time period may deduct a maximum period of four (4) months.
Any teaching licence instructor with the rank of 1st, 2nd or 3rd degree Black Belt is recommended to train with an instructor who is an I.T.F.U. 4th Degree Black Belt or above at least 1 time per quarter.
a.4th degree I.T.F.U. certified instructor holding his own school may promote to 1st degree black belt.
b. 5th degree I.T.F.U. certified instructor holding his own school may promote to 2nd degree.
c. 6th degree I.T.F.U. certified instructor holding his own school may promote to 3rd degree.
d. 7th degree I.T.F.U. certified Master instructor may promote to 1st ,2nd ,3rd ,4th ,5th degree black belt.
e. 8th degree I.T.F.U. certified Master instructor may promote to 1st ,2nd ,3rd ,4th ,5th ,6th degree black belt
Promotions to 7th and 8th degree Black Belt with the title of Master are examined and promoted by the I.T.F.U. promotion Committee.
This article has been published for clarity on promotion times – please ensure you inform your instructors accordingly.
Thank you
The I.T.F.U. promotions committee.
Say I.T.F. Union is the place to be

100%

100%

Say that their groups have grown

99%

99%

Say its the freedom from politics they love

88%

88%

Say access to seniors is much better

90%

90%
ITF Union Official FaceBook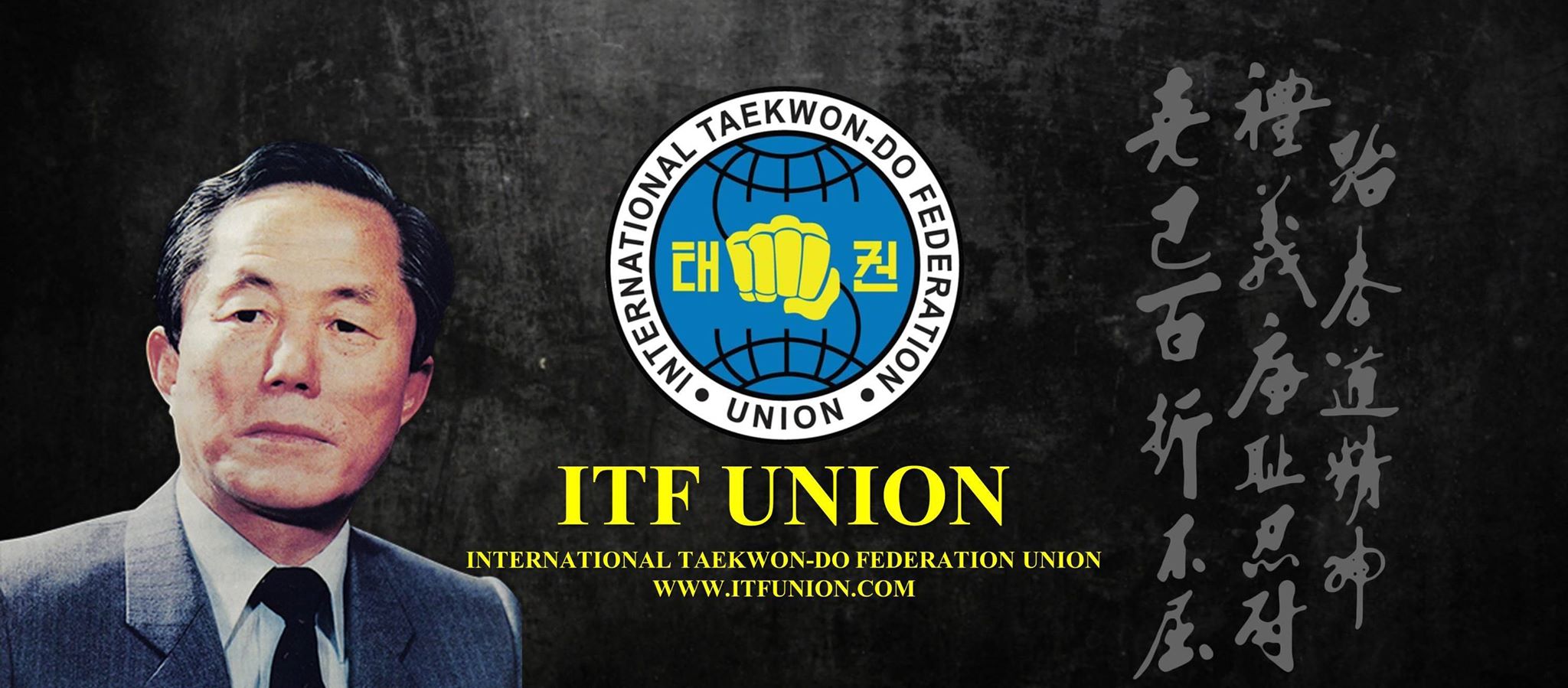 Join www.itfunion.com today