Grand Master Waddley ITF Union
Grandmaster Jason Wadley began his martial art training in 1980. Dedicating himself to martial arts, Master Wadley has achieved many prestigious awards and commendations. Grandmaster Wadley began training in Little Rock, Arkansas under the direction of Grand Master H.U. Lee of the American Taekwondo Association. 1990 he began training under Grand Master Scott McNeely and then Grand master Park Jung Tae of the Global Taekwo-Do Federation. After Grand master Parks passing he began to train under Grand Master Kong Young Ill of the World Taekwon-Do Alliance. After being promoted to 8th Dan by the then current president of the WTA (Grand Master Robert H. Hardin) GM Kong Young Ill and GM Nam Tae Hi, he began training under Grand Master Clinton Robinson of the United World Taekwondo Association.
Grandmaster Wadley owns and operates his own independent organization in the United States. It is the United Taekwondo Alliance. the organizations has over one hundred schools in its network. Master Wadley serves on committees with various organizations to help unit and grow taekwon-Do world wide.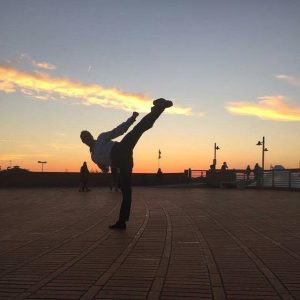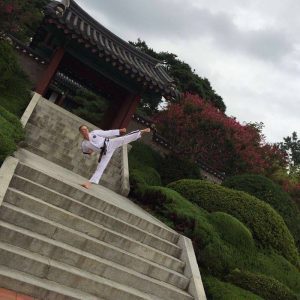 A few acoloades :
2017 – Re-elected President of the United Taekwondo AllianceMaster Wadley is also:
Hosted 2016 IIC – Dallas, Texas
Completed level 3 Kukkiwon masters course (Atlanta, GA.
Became certified test examiner – Kukkiwon (Chicago, IL)
Taught special black belt camp – England
Traveled to Korea to help Grand Master Lee yoo sun with special project
Special award of recognition form Grand Master Jae Kyu Chon – President Moo Duk Kwan
One of the founding members of IUTF.
Became USA Vice President of International Taekwon-Do union.
Awarded special citation from Grand Master Lee Yoo Sun of the International Taekwondo – Home
Co- authored the book: Bully Busters vol. 4. Ranked number 1 on Amazon best sellers list.
2016 – Master Wadley became the International Vice President of the International Taekwon-Do home.
Promoted to 5th Dan – Weeping Willow style Jujutsu – Under O'Sensie Berl Parson and Master James Wadley
Appointed as Vice President for North America under the International Taekwon-Do Federation Union.
Promoted to 8th Dan – Chung Do Kwan
Featured on cover of Taekwondo Times magazine for the second time on September issue.
Conducted seminars in Cork Ireland
Certified Kukkiwon Test examiner
Coach 2015 Team to ITF World Championships
Received special life time achievement award from International Taekwondo Federation
2015 – Traveled back to Korea for 60th Anniversary of Taekwondo
Traveled to Tanzania and Zanzibar spreading good will for Taekwondo
Traveled to Korea and Vietnam training
Serves as member of the board-Universal Martial Arts Hall of Fame
Became member of the US Grand Masters Society
Coach of USA/UTA Taekwondo team – Orlando, FL.
Featured in Taekwondo Times magazine (June)
Inducted in the Master's Hall of Fame
2014 – Became member of the US Grand Master's Society
Promoted to 7th Dan (Kukkiwon)
Featured on the cover of Brazoport Best magazine March issue
Featured on the cover of Taekwondo Times magazine September issue
2013 – Coached USA/UTA team to win gold at the ITS World Championships held in Glenrothes, Scotland.
Promoted to 8th Degree Black Belt November 2, 2012 (Moo Duk Kwon)
2012 – Promoted to 4th Degree Black Belt in Weeping Willow Style Jujutsu
2011 – Head Coach of USA/UTA Taekwondo Team USA Event in Tulsa, OK.
2010 Head Coach of UTA/USA World Taekwondo Team – England
2009 Licensed Body Guard through the State of Texas,
2008 Became President of the United Taekwondo Alliance
Authored three books on defense tactics EBBP
Formed Homeland Defense Tactics
2007 Became Director of Training and Technical Advisor for United Taekwon-Do Alliance
Promoted to 7th degree Black Belt in Taekwondo
Became certified in Homeland Security level III
Developed the Executive Black Belt Program
2006 Appointed to Membership Director USTF
Formed Black Belt Management consulting
2005 Became Vice President United Jujutsu Alliance
Promoted to 3rd degree Black Belt Jujutsu
2004 Inducted into the Universal Martial Arts Hall of Fame
Instructor of the Year USTF
2003 Appointed Secretary General USTF (1 year term)
Won National Leadership Award USTF#
Inducted into the World Martial Arts Hall of Fame
2002 USTF Ambassador award
2002 Coach USTF/WTA competition team
Promoted to 6th Degree Black Belt TKD
1998 Appointed Regional Director South Texas USTF / 2000 2nd Degree Black Belt Jujutsu
Certified Instructor Certificate – Spontaneous Knife Defense Course MARS
1996 Gold Medal GTF/USTF Goodwill Championships North Little Rock, AR
Promoted to 5th Degree Black Belt TKD
Gold Medal GTF World Championships St Louis, MO
1st Degree Black Belt in Weeping Willow Style Jujutsu
Bronze Medal European GTF World Championships, Sardinia, Italy#
1995 Became Vice President Martial Arts Management Systems
 Appointed Board of Directors USTF
USTF National Champion
Gold Medal USTF/GTF World Championship Moscow, Russia
1994 Gold Medal GTF Goodwill Championships North Little Rock, AR
1992 Silver Medal sparring First GTF World Championships – Oslo Norway
1991 Gold Medal at Pan-American Games in Buenos Aries, Argentina
1990 Started working with Master Buddy Hudson at Little Rock Taekwondo
Started JuJutsu under Berl Parson
1989 Promoted to 4th Degree Black Belt Taekwon-Do
Awarded "Most Prestigious Instructor" award ATA by Grand Master H.U. Lee
Earned black belt in Karate
1989 Won Second National Championship
1988 Moved to Alexandria Louisiana to take over ATA school
First trip to train in Korea and part of the American/Korean Demo Team
Appointed Regional Director Louisiana and Mississippi
Appointed Regional Chief of Instruction ATA
Promoted to 3rd Dan
Certified Instructor –Pressure Point Control Tactics
1987 Promoted to Chief Instructor Lee's TKD Little Rock Arkansas university school location
Opened first Taekwondo club in Otter Creek, Arkansas
1985 2nd Degree Black Belt and ATA National Champion
Ranked #2 in the USA in the ATA national point standings.
1984 Became Certified Taekwon-Do Instructor -America Taekwondo Association
1983 1st Degree Black Belt in Taekwondo under Grand Master H.U. Lee and brothers In Ho and Jee Ho Lee.
1980 Began Training in Little Rock Arkansas.
President – United Taekwondo Alliance
International Vice president – International Taekwon-Do – Home
founding member / Executive committee – International Taekwon-Do Federation Union
USA Vice President – IUTF
Member – Chung Do kwan
Member – U.S. Grand master's Society
Member – Kukkiwon
Member – Moo Duk Kwan
Member – USA-T / AAU
Member – World Martial Arts hall of fame – Universal Martial Arts hall of fame –  Masters Hall of fame indecteeHistory of Master Wadley's training
A member of the Mason's / Scottish Rite 32 degree
International Rotary club
Texas State Guard
a. Staff Sargent – E6
b. Recruiter
c. Basic orientation instructor
d. Expert marksmanship badge
e. Meritorious service medal
f. Medical Emergency management Specialist badge
g. Longevity award
h. Humanitarian medal
i. Graduate with honors – Advanced Non commissioned officers academy
j. Life member award – State guard association of Texas
Life member – State Guard association of the United states
Life member – Association of the United States army
(C) Copyright 2021 ITF Union  | Managed by ITF UNION